After signing with Green Bay's biggest rival, Minnesota Vikings receiver Greg Jennings took out a full-page ad in the Milwaukee Journal Sentinel on Wednesday to thank Packers fans for their support in his first seven NFL seasons.
[+] Enlarge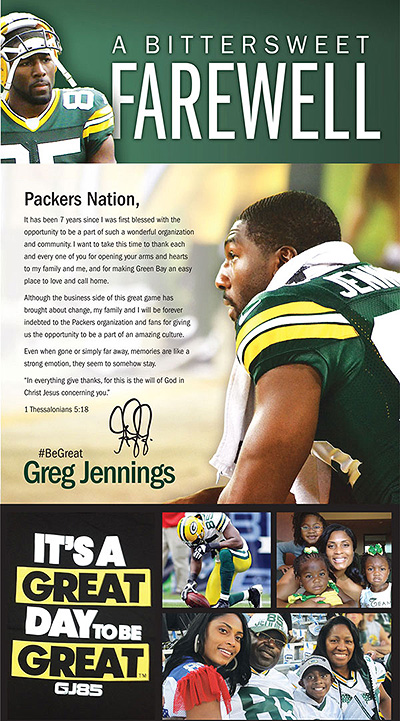 Milwaukee Journal Sentinel Greg Jennings thanked Packers fans with this full-page ad.
In the ad, titled "A Bittersweet Farewell," Jennings thanked "Packers Nation" for all its support.
"It has been 7 years since I was first blessed with the opportunity to be a part of such a wonderful organization and community. I want to take this time to thank each and every one of you for opening your arms and hearts to my family and me, and for making Green Bay an easy place to love and call home."
Jennings signed a five-year, $47.5 million contract with the Vikings last week. (ESPN)